Granboda – Westergårds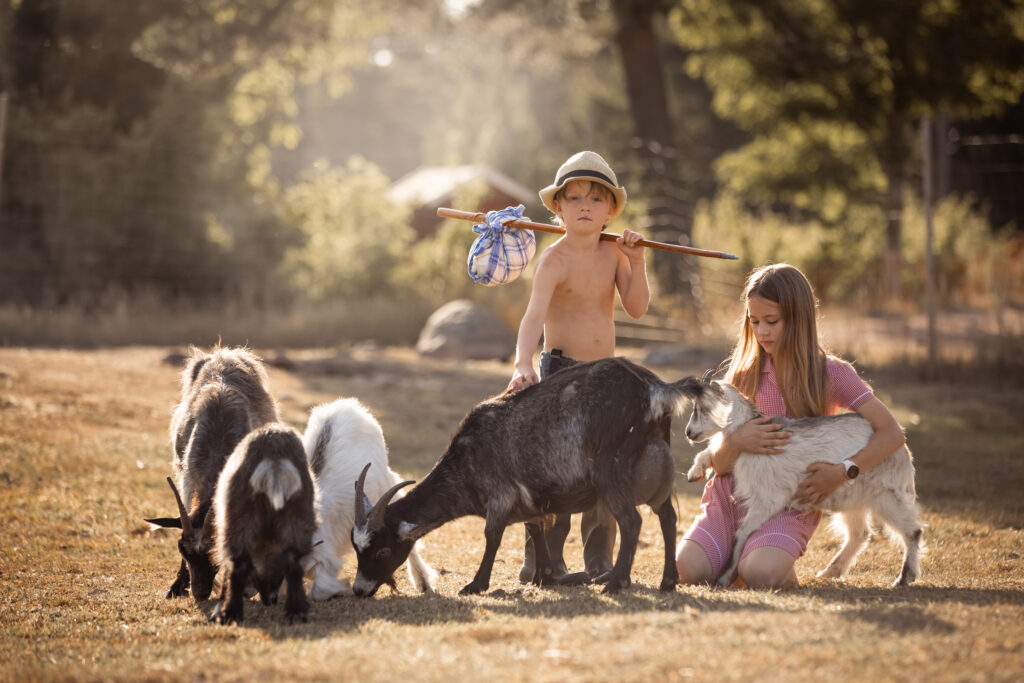 Cottages – Boat trips –
"This place is like…what´s it called…Shaun the ship?" -guest review summer 2022
The farm Westergårds got four cottages for rent. Here you live close by the nature and at the farm you meet the animals. Here you can cuddle with baby goats, rabbits and the chickens roam free. You can eat farm fresh eggs daily. Some summers the farm got horses around. Live right in the middle of everything-at the farm or by yourself – just by the sea.
"Just wake up, get out and feed the rabbits whenever you like."- guest review from a small guest.
Granboda – Westergårds
Granboda is a small peaceful village with just a few houses at the countryside at Föglö islands. In Granboda you are very close to the nature and don't be surprised if you spot a few wild animals. At Westergårds you live cozy in one of the four cottages. Two located at the farm (500m from the sea) and two just close or by the sea (500m from the farm). In Granboda you can relax at the small beach that belongs to Westergårds, you can take a swim in the sea or you can explore the area from the water in a canoe/kayak, rowing boat, pedalo or motorboat. You can also pack a small picnic and take a bike and make a tour through fields and forest and find the hidden place Gumsholmen. At Gumsholmen you can take a sun bath on the cliffs, relax and take a swim while you heat the spartan grill. Just 500m away from Westergards there is a small water jump tower where the youth often hang out at, here you can swing yourself into the water (about 20 degrees summertime) or fish for the delicious perch. If no luck fishing, then you can buy directly from the fisherman fully, cleaned perch for a very good price. Westergårds also offers boat trips with the newly bought Volchanka voyager motorboat. More info under boat-trips.
Westergårds boattrips you easily follow at facebook @westergardsbatutflykter